In a few weeks, Louise Baker celebrates 15 years with PEI-Genesis! As a highly motivated and enthusiastic individual, Lou enjoys working with different people inside and outside of the organization to solve problems. She says, "I thrive on solving customer's issues to make them leave happy."
From her start at PEI-Genesis, Lou has been dedicated to the EMEA sales division, proactively assisting customers while learning the business and growing personally and professionally through hands-on experience and training courses.
However, Lou's career did not begin in the electronics industry. Shortly after graduating college, she dove into the fashion industry as a store manager for Ted Baker. Three years later, she left to pursue her passion: sales.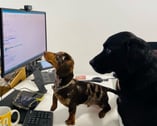 Lou immediately fell in love with the PEI-Genesis culture: a family-friendly environment. Everyone is so welcoming and eager to help you grow. Lou admits, "I also love bringing my two dogs in, Milo and Dudley. "
While shifting from fashion to electronics, the most challenging part for Lou was learning the wide range of products. She jokes, "A handbag and a connector are just a little different."
The most intriguing aspect of connectors to her was learning that explosion-proof connectors are used in bakeries. She notes, "It was fascinating to learn that something you would never comprehend as a dangerous environment is…who knew flour could be so dangerous?"
Over the years, Lou took on opportunities at PEI-Genesis to enhance her skillset, leading her to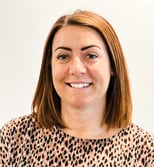 her current EU Business Support Director role.
In this position, Lou is responsible for supporting all the inside and outside sales teams in PEI-Genesis EMEA to grow the business. Each day, she collaborates with various departments, sharing the best practices amongst the European countries that make up the PEI-Genesis EMEA team to ensure that each is functioning properly and doing the best they can every single day. Additionally, Lou takes part in onboarding customers in PEI's Redistribution Team while growing the PEI-Genesis product portfolios.
Despite many achievements in her professional career, Lou's most significant accomplishment is helping set up the Israel Sales Branch Office, where she trained the new team members to ensure they had everything needed to support customers in the area. By frequently traveling from the UK to Israel, she built relationships with the team who took her to see the country's hidden gems and experience the Israeli culture.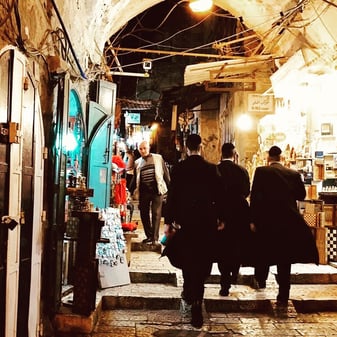 Lou expresses her love for Israel, announcing it is "by far, my favorite place to visit."
Lou's advice to others is, "Don't be afraid to put yourself out there and build those relationships; get involved and let others see your capabilities." She feels that in her doing so, she was given opportunities to excel in her career, leading her to where she is today.
She also mentions training courses, as there are always different skills you can learn. But when asked what piece of advice she'd give to her younger self if given the chance, she stated:
"Don't sweat the small stuff. Live in the moment and love and look after yourself."
In terms of the future, Lou is excited about all the new technological advancements in the works, including eVTOL to use Uber in the sky. She mentions that electric vehicles are frequently evolving, making them currently the greatest advancement to influence the interconnect industry.
Outside of the office, Lou spends time with her friends, going out for dinner and drinks. Often, she spends her weekends with family, especially her two dogs and two nieces.
Listen to Lou talk about her personal experiences at PEI:
Buying a home was not the only item on her bucket list! She has three more tasks or adventures to complete:
Visit the Maldives
Go on a safari
Go tornado chasing
She hopes to check off at least one of these within the next few years.
PEI-Genesis thanks Lou for her 15 years of service. PEI wouldn't be the same without her.