Lew Peck joined the PEI team one year ago as a Sales Engineer for the Central region of the United States. He's appreciated the opportunity to grow professionally and find the best solutions for his customers' needs. Lew knows solution selling is not a one-time thing; it requires constant follow-up. He believes that's something that sets PEI apart – the fact that we search for the best possible solution and are willing to push the limits of what's already been done. Lew feels that customers continue to return to us because we relentlessly solve their interconnect problems. He's enjoyed helping the sales team understand the difference and importance of selling value versus just selling components. Lew takes pleasure in pushing others to realize their full potential.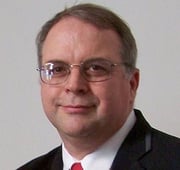 He's always enjoyed working with connectors and helping customers find the best possible solution for their environment. Connectors seem to be the last thing most customers think about when they're designing an application. While the desired connector may not be always be the most feasible option, Lew enjoys challenging himself to find the most applicable interconnect solution for the design. From a truck headlight to a space station – connectors are everywhere and Lew has had the pleasure of working with customers in a variety of environments.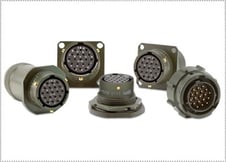 Lew began his career as a Ground Radio Repair Technician in the United States Marine Corps. This is where he had his first exposure to the interconnect industry – when he was tasked with repairing a radio using a connector. Ironically enough, this particular connector came from Bendix, which is now Amphenol Aerospace, in Sidney, NY – where Lew went to high school. He went on to hold the rank of Communications Platoon Sergeant, where he led 77 men in his platoon. Following his time in the service, Lew began working at Bendix as a test lab engineer. Lew spent time in various positions there – from buying, to marketing, to sales.
Lew then owned and operated a Wendy's franchise following his time at Bendix. He believes hamburgers and connectors are not all that different at the end of the day – both are an assembly line of sorts. "It doesn't matter if I sell a connector or a sandwich – I bring value and that's what matters," Lew advised.
He lives his life by being honest and from the heart. When he's not finding solutions for customers, Lew loves to vacation at Disney with his kids & grandkids, fish, and build cabinets; he has a wood working shop at home. He likes to construct pieces for his three daughters – his upcoming project is to build a barbecue cart! Lew holds true to the idea that if it's broken, he can fix it. There's no task too difficult for Lew – except painting, he is not a fan of painting! Lew still resides in Sidney, NY, with his wife.