In chapter one of this two-part overview of our company's history, we saw how PEI became PEI-Genesis by acquiring Genesis Electronics, another ITT Cannon distributor in South Bend, Indiana. As we resume our celebration of 75 years of business, we continue reflecting on the history of our company. In this second, and final chapter of the history of PEI-Genesis, we'll be covering our company's geographic expansion and evolution from 2001 to present.
1986 - 2000: Geographic Expansion in North America
PEI pushed the boundaries of specialization by laying the groundwork for a concept that is still crucial to the organization today – being a Trusted Advisor for its customers. This was accomplished by internal training for PEI's connector experts and developing a historic connector catalog that became a standard in the industry.
With the acquisition of Genesis Electronics came expanded assembly capabilities, and PEI-Genesis was now a recognized connector specialist. Over the next decade and a half, PEI expanded across the United States and Canada with the openings of several sales branches to better serve its growing customer base.
PEI divested itself of other divisions that handled televisions and tubes, and ceased to sell products like wire, relays, resistors, and capacitors. Eventually, the company simplified its product line to connectors and connector accessories, with the goal of having the deepest and broadest offering in the world.
After streamlining its product line, PEI focused on developing one of the best assembly facilities in the world, located in South Bend, Indiana. Today, PEI assembles 70 percent of its products and is considered the premier assembler of connectors globally.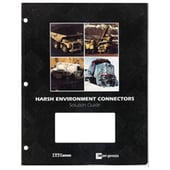 In 1994, PEI-Genesis created the first Harsh Environment Catalog, which would change the way connectors were sold and played a huge part in the industry recognition of the company. This catalog revolutionized how engineers searched for solutions, as it could be searched by the features of the connector solution one was seeking, opposed to an engineer browsing through dozens of manufacturer catalogs.
Shortly thereafter, PEI opened its first European offices in 1996 and laid the groundwork for further geographical expansion to reach customers globally.
2001-2021 and the Next 75 Years
By the year 2001, PEI-Genesis had established the foundations of its company model. PEI was now well recognized as a specialty assembler and seller of connectors and was known for our superior product knowledge and as a Trusted Advisor on all things connectors. At this point, PEI had assembly facilities in North America and Europe and the fastest connector cycle time in the world.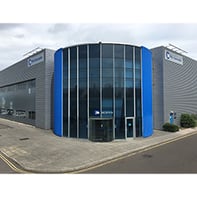 Throughout the 2000s, PEI continued its expansion and opened new sales branches in Germany, Florida, Maryland, France, Italy, Mexico, Israel, India, and most recently Singapore. In 2008, PEI opened a manufacturing facility in Southampton, United Kingdom, and another in 2015 located in Zhuhai, China.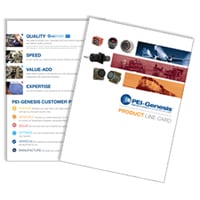 During this same time, PEI-Genesis also expanded its product offerings by becoming a franchised distributor for key manufacturers including Amphenol, TE Connectivity, Souriau by Eaton, Positronic, Conesys, Cinch, HARTING, LEMO, and many more. As of 2021, PEI-Genesis has over 12 sales branch locations, 3 global manufacturing facilities, and an extensive product line card of industry-leading connector brands.
As PEI looks toward the next 75 years, innovation and customer service remain core objectives. PEI-Genesis will continue to be guided by its foundational values and be a Trusted Advisor to its customers. Thank you for celebrating with us!