Rail projects encompass everything from the actual track, signaling, and junction operations along the rails (infrastructure) to the trains, trams, underground and other vehicles themselves (rolling stock). Connectivity is also needed throughout the on board passenger infotainment and station ticketing systems, as well as to handle the mechanical operations of doors, turnstiles, and gates.
Throughout those applications, there is a need for high quality, reliable connectors to ensure operations are at their most efficient and effective, and to guarantee the satisfaction of the passengers using those rail systems.
If data is not transferred quickly or accurately, station signals can get mixed, turnstiles won't operate, passengers may miss their stops, and a host of other operations fail.
That's why it is not uncommon for rail project planners and engineers to require an assurance of 15 or more years of reliability and safety compliance on all electronic components, including connectors and cable assemblies.
Delivering speed
Delivery speed and cadence is critical in the railway connector market. Buyers need to identify reliable partners early -- partners who can deliver quickly and usually at small volumes at specific times throughout a project, which may last for years.
This speed and flexibility over the long haul is sometimes difficult for major suppliers to meet. It falls to specialized, value-add distributors such as PEI-Genesis which offers a full line of global products to provide the kind of availability, speed, and technical support needed for a rail project.
Local sourcing may also be key to rail project managers and city planners. This helps not only with speed, but with local economic growth, which is often a prerequisite for suppliers and distributors to rail projects. Buyers may be required by the city or the country to ensure the components they source are manufactured or supplied locally.
PEI-Genesis products for rail
PEI-Genesis collaborates closely with major rail OEMs, as well as their subcontractor partners in design and fulfillment solutions. Our railway connectors are RoHS-compliant and fully compliant with all relevant railway standards as well as fire and smoke requirements. We are a trusted resource for major railway equipment manufacturers, subcontractors, signaling and infrastructure companies.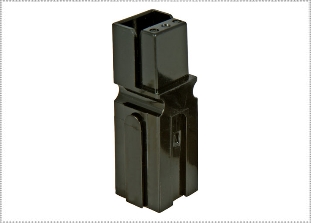 Our railway connector and cable assembly lines include Amphenol, Anderson Power Products, Cinch Connectivity Solutions, ITT Cannon, and Esterline/SOURIAU, as well as TE Connectivity Raychem and HellermannTyton connector accessories. Our railway connectors and cable assemblies are used for data transmission along tracks, passenger rolling stock equipment including brakes and controls, signaling systems, and power transmission on trains and track systems.
Find out more about our rail & mass transit products and expertise.