Meet Cindy Weir – a three-year member of the PEI-Genesis family. As Senior Director of Global Product Management & Purchasing, Cindy manages the product and purchasing departments and the organization's global inventory.
Cindy knew Steven Fisher, PEI-Genesis President & CEO, for a few years prior to working at PEI, having met at various industry events. The two spoke a couple of times, and when the role of North American Director of Product & Purchasing opened in October of 2018, Cindy joined PEI-Genesis.
Cindy notes, "the opportunity to have a say and be heard in the growing changes of PEI is what made the position really appealing to me." A little over two years from the beginning of her PEI Journey, Cindy was promoted to her current role, Senior Director of Global Product Management & Purchasing.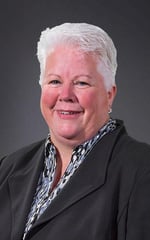 In her current role, Cindy oversees our robust inventory of electrical connectors on a global scale, containing products from industry-leading manufacturers, including Amphenol, ITT Cannon, TE Connectivity, and more. She explains, "having a global view of our inventory gives us a better approach to how we manage top-performing products, making sure we have availability of the parts that matter most to our customers." PEI-Genesis has production facilities across the globe, with locations in South Bend, Indiana, Chandler, Arizona, Southampton, United Kingdom, and Zhuhai, China.
Cindy knew early into her career that she wanted to work in electronics, but never thought she'd end up in distribution. Her career began with Apple in the 1980s, working for the purchasing department until their centralization to California. As the centralization occurred, Cindy heard from a colleague that Time Electronics would be a good fit for her, and then worked there for several years.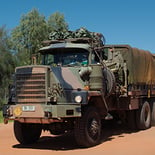 Eventually, Cindy joined Arrow Electronics in 1989 in an order entry position. During her tenure, Cindy worked her way from customer service to an Inside Sales Manager position and wound up moving to Denver to work at the corporate office managing military connectors. Cindy jokes, "I began working with military connectors and now it seems I can't get away from them!"
To Cindy, the most intriguing aspect of electrical connectors is how some designs change while others remain largely the same. Cindy clarifies, "As technology advances, connector designs change in terms of speed, power, and density. However, some connectors have been around since the 1950s without changing much and continue to be used in designs."
Looking forward, Cindy believes electrification spanning beyond the consumer automotive sphere is the future. She thinks the electrification of trucks to lawnmowers and construction vehicles will be a complete transformation to the interconnects industry and how people live.
At this point in her career, Cindy recognizes the integration of personal computers into daily lives as the most innovative advancement she's witnessed. She notes, "I worked for Apple in the early 1980s, and I think how the PC changed the way we do everything today. It's leaps and bounds of advancement – beginning from the old dial-up days to 5G."
Outside of the office, Cindy's hobbies include traveling and photography. Her favorite place to travel to is Africa. Cindy explains, "I've been to Africa three times now. It's an incredible place that touches your soul."
Cindy's bucket list includes spending more time with her grandchildren, visiting Hawaii as it's the only U.S. state she hasn't visited, and boarding a river cruise across Europe.
When asked what advice she would give her younger self, Cindy said, "You don't always have to be right. Admit when you're wrong and learn from it."
To end, when asked what her greatest achievement to date is, Cindy stated, "seeing my sons become parents. They are good, patient fathers who are very involved with their children."