Meet Andrew Nadler – an eleven-year member of the PEI-Genesis family. Andrew began his journey in August of 2009 when he started as a Sales Specialist for our Distribution Sales team at our Philadelphia, Pennsylvania, headquarters. Andrew excelled in his first role, showing up early and staying late ensuring his best effort was put forth every day. Eventually, his hard work resulted in a promotion to Distribution Team Lead. Over time, Andrew eventually worked his way up to Distribution Sales Manager, a role he held for over seven years. After 11 years in Distribution, Andrew felt it was time for a new challenge, and accepted the role he now maintains as Global Strategic Accounts Inside Sales Manager. Andrew explained, "I was told the grade of a manager is the grade of their team. I'm happy to say when I left our Distribution department, the team was an A in my book. I am excited to improve the Global Strategic Accounts (GSA) team by automating and improving our processes."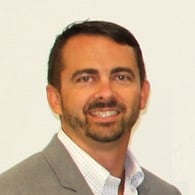 Prior to PEI-Genesis, Andrew did not know what industry he wanted to work in. After graduating from Susquehanna University in 2003, Andrew coached lacrosse at Moravian College. Andrew realized that coaching was not his desired career path, so he moved to Philadelphia and began his sales career in the food and beverage industry. After a few years, Andrew felt like he was ready for a greater challenge which led him to explore an opportunity with PEI-Genesis, as the electronics industry always appealed to him and he wanted to learn more about it. After a decade working in electronics, Andrew jokes, "Now my wife tells me to stop looking at the connectors in hospitals, as we have three boys who end up at the ER from time to time!"
As Global Strategic Accounts Inside Sales Manager, Andrew oversees the inside sales teams across the United States, United Kingdom, and China. The Global Strategic Accounts segment of the business services very large Original Equipment Manufacturers (OEMs), which have very high expectations of the service level PEI-Genesis provides. Andrew's teams communicate to provide seamless support to customers no matter where they are in the world.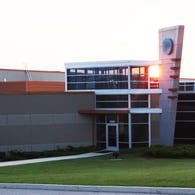 Throughout his tenure with PEI-Genesis, one of the advancements Andrew is most proud of is his involvement with the company's South Bend cross-functional team. The team was compromised of all segments of PEI-Genesis, including product management, sales, information technology, and South Bend, Indiana production. Team meetings occurred three days straight per quarter and were centered around ironing out issues regarding Andrew's team and their interactions with PEI-Genesis's South Bend production facility. Sometimes issues would be solved during the meetings, while others were larger-scale projects, taking place over weeks and sometimes months. Andrew proclaims, "the team successfully tackled project after project and eventually broke down the silos of the company and unified the different sectors of PEI-Genesis into one team."
Outside the office, Andrew states free time is not abundant between his three boys and wife. When not running around to sporting events for the kids, Andrew and his family enjoy hiking, going to the beach, and for the first time this past winter – skiing and snowboarding. Andrew plans on taking a few road trips this summer and is excited to take his family to more places as they grow older.
When asked what his greatest achievement to date is, Andrew was firm in it being his family. He explained, "it is my wife Charlotte, my three boys, Asher, Wyatt, and Jacob, and the life that we have together. The key parts are the experiences we share that bond us together." Andrew believes family is so much more than the one you are born into; it is also those that you choose to share your life with.
To conclude, the advice Andrew would give to his younger self if given the chance is, "Don't be afraid to fail, as the path to success is paved with failures."