Although their numbers are growing, electric cars account for only the smallest fraction of vehicles on the road.
But that's about to change, Connector Supplier reported recently, as several influential countries begin to take steps to reduce carbon emissions.
Let's take a look at the relationship between electric vehicles and connectors – as demand for the former increases, so too will the need for the latter.
Why electrification is happening now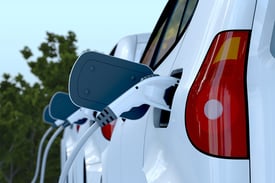 Just 0.2 percent of the vehicles on the road are electric, according to Connector Supplier. But that number is expected to jump as places like China, France and Great Britain begin to phase out petroleum-burning vehicles over the next few years.
These moves are being driven by a desire for better air quality and environmental health, coupled with a need for energy security.
Car makers are following these countries' leads: Volvo stated that every car it makes from 2019 on will be either an electric vehicle or a gas/electric hybrid.
And General Motors indicated it plans to take similar measures, announcing it would have at least 20 new electric vehicles on the market in the next five years.
The need for new infrastructure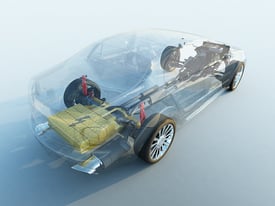 As electric vehicles become more popular, the demand for better EV infrastructure will increase.
"The range of an EV is often cited as its Achilles' heel," writes Caroline Hayes in Connector Supplier. "Most electric cars need a recharge every 100 miles, although the Model S will have a range of over 200 miles, says Tesla. With an average of 30 minutes charge time with existing technology, a sufficient charging infrastructure is needed to make driving an EV feasible."
According to the International Energy Agency, while there are 2.3 million charging points across the globe, less than 15 percent of them are available to the public.
To remedy this, countries are offering incentives to cities and businesses that work to expand the charging network.
In Great Britain, for example, companies that create new charge points are eligible for tax breaks. Germany pledged $300 billion to expand its charging system.
Here in the U.S., there are no national incentives, although 21 states offer tax breaks to businesses who install a charging point.
The connection between electric vehicles and connectors
The relationship between electric vehicles and connectors stems from the need for durable charging cables for use in harsh weather conditions, often in remote areas.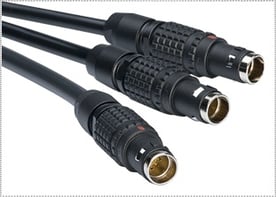 For example, the LEMO company Northwire has developed an array of cables for electric vehicles, designed to withstand harsh environments and temperature extremes.
"Regulations and incentives will play a part in the worldwide adoption of EVs, but it will be battery design that will spur on the consumer embrace of the technology, as it will increase the range and practicality of the vehicles," writes Haynes in Connector Supplier. "Here is where cable and connector companies need to pay close attention as power charging inputs rise and the need for fast, efficient charging, in all conditions, is required."
PEI-Genesis is proud to be one of the largest value-added distributors of connectors for harsh environments used in the electric vehicle field. We supply connectors from companies such as LEMO and Amphenol, and work closely with their manufacturing teams to give customers access to superior products delivered with outstanding speed, flexibility and service.
Contact us today to learn how we can help you with your next project.

.