In this week's blog post, we're going to look at some advances in medical equipment and medical connector designs.
There are several technological changes and innovations that have inspired health care providers to upgrade their operations, while giving them more time to provide care.
For example, an uptick in the number of people receiving home health care has led to a boom in personal healthcare monitoring and preventative medical electronics.
Healthcare and insurance companies are working towards global accessibility of patient records, leading to a rise in cloud storage for these records.
Other changes include:
A growing need to connect healthcare equipment through a wireless network, which offers a chance to improve healthcare by making it easier to share information. A number of older healthcare facilities have upgraded or retrofitted their technology to meet these changes.
Expansions in medical imaging technology, with high-end devices that have added computer power and enhanced sensors, generating better image quality in less time.
Sensor technology now includes significantly more micro sensors that can offer detailed information about blood pressure, temperature, heart/brain function and other vital information.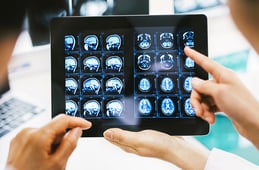 Medical advances and medical connectors
These advances in medical equipment require corresponding advances in medical connectors. Computing elements require interconnects that are higher speed and higher density to support greater data acquisition and processing.
Many of the connectors used for patient monitoring devices like oximeters and EEG machines come from multiple connector and cable companies. Some connector types – push-pull circulars, to use one example – are used extensively in medical devices due to their reliability in demanding environments.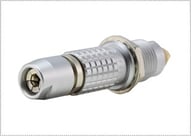 There is significant demand from medical connector customers for unique characteristics like color, flexibility and feel, which means OEMs must be able to produce vast varieties of connectors and cables with the features these customers demand, all in a cost-effective manner.
Connector suppliers have met this demand by cultivating the ability to combine technologies such as connectors, flex circuits and switches, sensors, antennae, catheters and integrated assemblies.
Many companies have created extremely specialized products and technology for critical devices, including pacemakers, pumps and defibrillators.
If your project requires medical connectors, turn to PEI-Genesis. We carry connectors from brands like Amphenol, LEMO, Anderson Power Products, Esterline SOURIAU, and ITT, all designed for superior performance and reliability.
Contact us today to learn more, and visit our website.