Introducing Tom Maha, a member of the PEI-Genesis family for 10 years. Tom began his journey with the company a week before graduating from college, making PEI-Genesis his first stop in the electronics industry. Throughout his time at PEI-Genesis, Tom has been a part of the company's Engineered Solutions Group (ESG), which specializes in custom engineered connectors and cable solutions for harsh environments.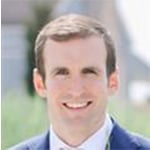 Prior to joining PEI-Genesis, Tom gained a tremendous amount of experience in purchasing, inventory control, and sales working as an intern at the Fastenal Company. As graduation was approaching, he stumbled across a Buyer role within the company's Proprietary Products group and has since experienced the ins-and-outs of the business. Now, Tom's focus lies primarily within our Cable Assembly Group and our FilConn brand as a Product Manager.
As PEI-Genesis is a connector distributor by nature, these two business segments allow the company to manufacture its own custom products. Coupled with strong relationships with industry leading manufacturers, including Amphenol, ITT Cannon, TE Connectivity, and more, Tom highlights that, "we have the unique capability to pull from a variety of manufacturers' products within our toolbox. It is a key selling pitch and helps us truly flex our 'Trusted Advisor' muscle".
As a Product Manager for custom cable assembly, the relationship with the customer and the application is vital. In distribution, it is not unknown that one can become lost in number chasing and sometimes lose sight of what is being sold and where it is being used. Within the Cable Assembly Group and FilConn, there is a deeper sense of purpose within the team, exclaims Tom, since there is an appreciation for what customers are attempting to achieve. To be a true Trusted Advisor, Tom and the team must fully understand the customer's application, whether that be a critical military vehicle or aircraft, a train, or a medical device.
One of the biggest challenges Tom has faced since joining PEI-Genesis has been learning the connector and cable products and their intended applications, as there is a large breadth of viable options for each situation. However, his commitment to customers helps define "the why" in what Tom is doing which is imperative to success. The collaboration with the customer and PEI-Genesis's engineering and production teams allows the customer's vision to become reality. "I sincerely appreciate all of the work the PEI engineering and productions team are doing throughout all of our locations; without them those visions don't go anywhere". This sense of accomplishment is one of the most exciting aspects about working at PEI-Genesis to Tom.
As for the future of the electronics industry, Tom strongly believes that sensors and artificial intelligence are both going to play a significant role in the marketplace. He further comments, "It has also been interesting to see how the coronavirus has impacted and changed the world. Business owners have been forced to adapt and learn technology that may have previously been ignored". He is curious to see how it will impact each industry individually since it is going to occur in his lifetime and foresees it creating a different landscape for conducting business.
When he is not providing custom connector and cable solutions, Tom lives a very active lifestyle. He and his wife are personal trainers at a CrossFit gym and relish in living a healthy and balanced life. He is incredibly passionate about nutrition and wellness and the impact it can have on one's life. Additionally, he is a proud father of his two- and half-year-old son and enjoys being outdoors, sports, cooking, and reading. He and his family are also frequent travelers and have had the opportunity to travel to several European countries, Iceland, Japan, and the Philippines!