Introducing Jason Dong, a member of the PEI-Genesis team for five years, ever since the grand opening of our Production Facility located in Zhuhai, China. Jason is an integral part of the company as the Zhuhai Plant Manager, handling the production, quality, and logistics of connector products for the Asia-Pacific region.

Though he has been with PEI-Genesis since 2015, Jason is no stranger to the electronics industry. He started his career in 2001 at a company that produces optical products such as cameras and telescopes. There, he developed himself as an engineer and successively became responsible for its quality system, focusing on Internal Quality Control (IQC), In Process Quality Control (IPQC), and Final Quality Control (FQC). He later joined another company leading quality management for computer, printer, and camera manufacturing before entering the world of connectors.
Jason started his journey at PEI-Genesis as a Quality Manager when the new Zhuhai Production Facility was built. Jason was heavily involved with expanding the facility into what it is today and recruiting the production and logistics teams. Since he was involved from inception, the Zhuhai Facility has a special place in his heart. Now, as the Zhuhai Plant Manager, Jason is using that same commitment and actively working hard to expand PEI-Genesis's value-add capabilities with specific product lines to offer more built-to-order connectors for the Asia-Pacific market. Additionally, he is optimizing facility management in order to reduce costs, improve efficiency and timely delivery so customers continue to receive speed, service, and consistent quality that is unmatched in the industry.
Jason exclaims that PEI-Genesis's history and core values provide him a sense of identity and that he uses the company's ICARE values in his personal life which has helped him build strong and lasting relationships.
Throughout his time in the industry, the biggest challenge Jason has faced has been the rapid development that China has seen over the past years. With this fast-paced growth, product upgrades and organization have been key elements that have needed frequent change and adjustment, making it an everchanging environment that provides new opportunities for him to learn new things and take on new challenges.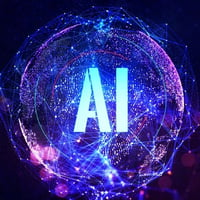 As for the future, Jason believes connector technology development will lead to miniaturization, intelligence, high frequency, and high-speed wireless transmission in the emerging markets in the Asia-Pacific region, particularly China and India. Additionally, with the coming era of Artificial Intelligence (AI), he predicts that connectors are not only going to be able to realize simple transmission, but also perform intelligent judgment and protection and output direct data.
Outside of the office, Jason has quite a few hobbies including Chinese chess, photography, and going for walks along the sea. He enjoys keeping up with the Chinese women's volleyball team and table tennis team, as they have been extremely successful with a handful of championship titles. If he could choose, Jason's mentor would be his father, who proudly took care of a family of seven and worked diligently while always keeping a positive attitude. To end, when asked what advice he would give his younger self, Jason noted, "Keep improving yourself, balance your work and family life, and strive to make your loved ones happy."