Introducing Jamie McBride- PEI-Genesis Global Business Development Manager. Beginning his journey at PEI back in May of 2004, Jamie has become an expert in harsh environments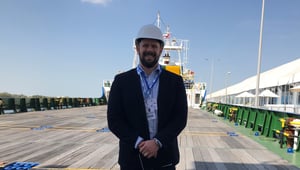 throughout his professional experiences. Initially attracted to the company by its family values and encouragement for entrepreneurialism, he exclaims that every opportunity that presents itself at the company, introduces its own challenges. However, the diversity of projects is what he loves the most – one day he could be working on an oil rig, and the next could be a new and innovative piece of military equipment.
When first working as an Electronic Engineering Apprentice for a load monitoring specialist company, his exposure to the world of harsh environments was unlocked. There, he designed, repaired, calibrated and installed load monitoring systems specific to the oil and gas, subsea, and marine industries.
After gaining his initial knowledge of harsh environments, Jamie entered the arena of connectors and cable assemblies at PEI-Genesis. At first, he started out as a Process Engineer, installing new product lines and automation into production. From there, he transitioned into several roles including Industrial Engineering Manager, Field Application Engineer, and Engineered Solutions Manager for EMEA. After gaining unprecedented expertise, he is now PEI's Global Business Development Manager for our Engineered Solutions Group. Jamie has seen a lot here at PEI, to say the least.
It's been an exciting time for Jamie while at PEI, filled with challenging projects. His favorite project that he is working on right now has been supporting the design for three brand new land rigs. Aligned with the current trends of the oil & gas market, competition and tight time lines have been the most defying aspects of the venture. However, Jamie and his team of PEI engineers have been collaborating with their customer for months, completing thousands of technical drawings, all while managing the delivery of connector kits and assemblies for installation all over the globe. Along with this accomplishment, Jamie is exceptionally proud of his involvement with the birth of PEI's Engineered Solutions Group in EMEA.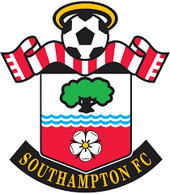 Away from the office, Jamie enjoys traveling with his family, Italy and British Columbia being his favorite places to visit. He especially loves watching the Southampton Football Club play – he and his son are avid fans and have season tickets. Being the family man that he is, he appreciates spending time with his wife and two children and relishing in their extracurricular activities like football, swimming and gymnastics. He hopes to one day swim with sharks, visit the Galapagos Islands and canoe through the Grand Canyon!
Coinciding with Jamie's bold bucket list, his life mentor would be Richard Branson. He is motivated by his incredibly tenacious attitude and the fact that he dreams big! Jamie also admires that Branson gives back to the community, looks after his employees, but most importantly has a lot of fun. As Jamie likes to live by, "Take chances – jump and the net will appear".